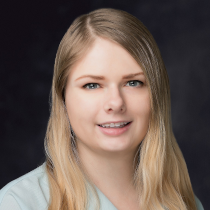 Jade Tate
Executive Director
Jade Tate provides corporations, government agencies, trade associations and other TDM clients with support in the North American and Asian regions. Her responsibilities include maintaining and creating client relationships, building and managing marketing campaigns, and assisting with the analysis of international trade data. She has trained over 90 overseas officials at the United States Department of Agriculture to use the TDM trade statistics databases, helping them to improve management of U.S. agricultural policy.
Jade is an active participant in the Washington, D.C. international trade community, and a member of the Young Trade Professionals, a niche group within the Washington International Trade Association, and often attends Global Business Dialogue events.
Jade started her career with TDM as a marketing coordinator/trade data analyst intern while attending the Zane Showker College of Business at James Madison University in Harrisonburg, Virginia. She has a working knowledge of Spanish and attended the University of Salamanca in Spain during the summer of 2018. She received her bachelor's degree in International Business with a concentration in Marketing and a minor in Business Spanish in May 2019.